Don't Let Twilio Inc (TWLO) Stock Fool You!
If you thought things could only get better from here for Twilio Inc (NYSE:TWLO); think again. Exactly one year after going public as one of 2016's most anticipated initial public offerings, Twilio still has a lot going for it … if you're bearish. But is TWLO stock a short? Let me explain.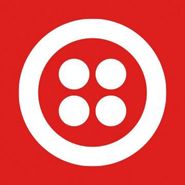 As discussed at the end of May, Twilio, a cloud communications play, is not a vehicle of choice for either value or bullish momentum investors. Bottom- and even top-line, the company is far from being profitable, has cash flow issues, an overly optimistic price-to-sales multiple and even warned with below-views guidance in early May.
I'm sure to receive a lot of hate mail for stating the obvious, as well as how TWLO's technology differentiates it from others in the space. Some will say I just don't get it. And to a certain extent, they'd be right — I don't.
Admittedly, I'm more Luddite than technologist. But for those pointing to a Netflix, Inc. (NASDAQ:NFLX) or an Amazon.com, Inc. (NASDAQ:AMZN) as examples that massive losses didn't stand in the way of those companies; look again at what TWLO does. Oh that's right, you can't see what Twilio does. And...
More